Join Me on Facebook So We Can Be Awesome Together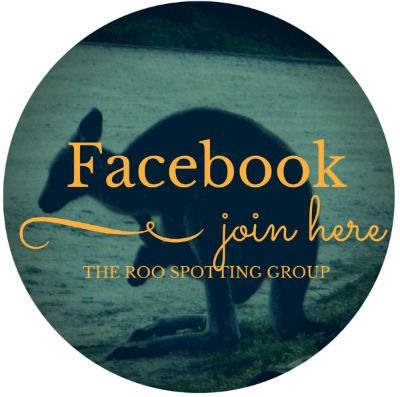 I was in serious need of some Namaste today. A van cut me off on my way to yoga and my immediate reaction was to swear and flip the guy off. Twice.
This week has been difficult. A loved one is trying to deny the existence of my depression prior to the post-natal. It's a sickening feeling when you feel you need to prove such a thing to someone. Clearly the reason my middle finger was on a hair trigger.
I was hoping to find some peace of mind in yoga class. I 'know' that I don't need to prove myself my feelings to anyone, but I wanted to believe it and meditate on it.
And then something incredible happened. I was given a gift. An inspiration. An idea.
My Kangaroo Spotting Facebook Page: It was just sitting there, doing not much, when I realized that it could be the start of my (our) very own community.
We all need support in our lives at times. Especially when we become mothers (or Fathers.) Sometimes you just need an encouraging word, or advice from someone. I mean, you could try and figure it out- but Googling your butt off can't take the place of chatting to someone who cares.
I have many Mom/ Mum friends in various places around the world (and other sympathetic non-mother friends too) and I've recently met some creative and compassionate bloggers online. I feel privileged to know so many amazing, smart, funny and beautiful people. I wish we could get together in a room and have a serious love fest....clearly the logistics don't make sense when we are busy living on different continents and all soooooooooooooo.....
I thought the Kangaroo Spotting Facebook page could be our virtual hang out. A place where the rad women I know (and other like-mindeds) can ask for a hand, for a advice or just for understanding.
I belong to a few Mommy/ Mum's groups online and they tend to become troll-y, trashy and bitchy. Let's have our own space my gorgeous goddesses (and gods)! And let's see how it works out.
Labels: Career, Family, healing, health, motherhood, parenting, Post Natal Depression, Pregnancy